Welcome   -    Golden Retrievers of Camelot House, LLC    ~   Golden Retriever Breeder in Statesville, NC -45 minutes north of Charlotte, NC. 

Welcome to Camelot House, breeders of fine Golden Retrievers. 

We are located in Statesville, North Carolina.  We consider ourselves hobby breeders and have spent years developing a quality breeding program where we keep ourselves in line with the guidelines set forth by the regional and national breed clubs, namely the Golden Retriever Club of America Code of Ethics. 

One to two litters a year are typically planned at Camelot House, which allows us time for corresponding and developing relationships with our puppy owners.  Much time is also devoted to research of breeding, training and health of Golden Retrievers.  Our dogs live with us and are a part of our family.  We also we work with our dogs in a variety of ways, including training, socialization and therapy.

Mercedes at the Biltmore Estate in Asheville, NC

The GRCA provides puppy referral as a convenience to puppy buyers to find out about breeders who are GRCA members and their litters.   GRCA takes no responsibility whatsoever for any puppies/dogs that you

may acquire through GRCA puppy referral.  GRCA is not responsible for any breeder's sale practices and sales contracts,  nor will GRCA be involved in any manner in contract disputes between puppy buyers

and breeders. Availability of puppies and conditions of sale are at the sole discretion of the individual breeder. Buyers are encouraged to read
ACQUIRING A GOLDEN RETRIEVER
, as found
on the grca.org web-site,  for general information about obtaining a puppy,  to take as much time as necessary to locate a reputable breeder from whom they feel comfortable purchasing a puppy, and to investigate breeders and their puppies thoroughly before committing to a purchase.   You are not obligated to purchase a puppy from the breeders whose names you obtain from GRCA puppy referral.

Golden Retrievers of Camelot House   ~      Statesville, NC    ~     Golden Retrievers Charlotte, NC area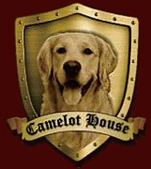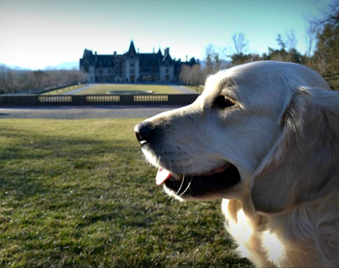 Enjoy our site
and browse through our pictures,
(another hobby at Camelot House)
.  If you would like additional information on one of our Golden Retriever puppies, please
contact us
.  We appreciate your interest in Camelot House!
Golden Retriever Breeder in Statesvile, Charlotte, Winston and Hickory North Carolina - Chapel Hill, Durham, Raleigh, Greensboro areas.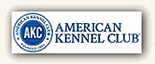 Golden Retrievers of Camelot House, LLC

                       Our affiliations include:









Camelot House Golden Retrievers